Our 2012 Cast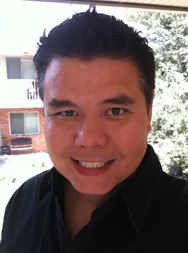 Kurt Basa
Bio coming soon!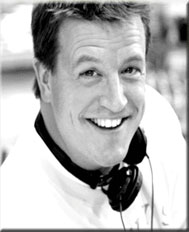 Bill Cochran
Bill grew up in California. Broke his high school's record in the high jump. Scored 38 out of 124 on a high school chemistry test. Finished third in a "Yell Man" national collegiate cheerleading competition. Ran the voting machine on TV's "Love Connection". Had Easter supper with Michelle Pfeiffer. Then Bill started a career as an advertising creative at the Richards Group in Dallas, he's shot commercials with Michael Jordan, Cheech (of Cheech and Chong), Tim Duncan, and a remote controlled talking ham sandwich. Bill also is a published children's book author, his books are on shelves now. And he's easy to spot on stage, at six foot five, he's known mainly as the tall one. Oh yeah... Bill has recently become a Rap Star.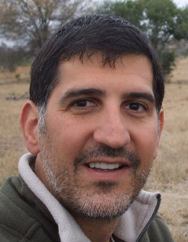 Brian Dameris
Brian has performed stand-up in Dallas area clubs for years. He started out his improv experience through Ad-Libs School of Improv and eventually wound up on our Main Stage. Brian is a native Texan and a Greek.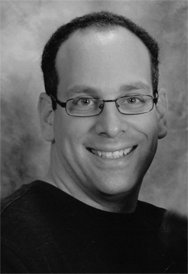 Joshua Diamond
With almost two decades of improv-music experience Joshua Diamond is one of the most accomplished improvisational musicians today. Joshua has been with Ad-Libs on and off since 1994 and spent time as the Musical Director for the famed The Second City, Las Vegas as well. He is a graduate of The University of North Texas where he majored in Music Education and Jazz Studies. Along with composing music for television, Josh has been performing with improv troupes, Rock/Blues and Jazz bands since the age of sixteen.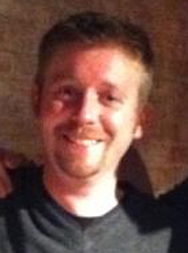 Jason Hughes
Bio coming soon.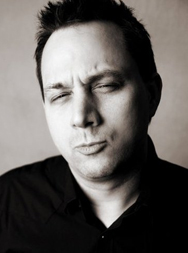 Dave Jessup
Bio coming soon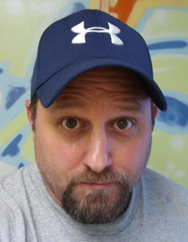 Phil Larsson
With over 5,500 shows to his credit, Phil Larsson is considered one of the most seasoned improvisational actor/teachers working today. Originally from Milwaukee and raised in the small town of Hartford, WI. Phil's first show was in 1984 with the Milwaukee based TheaterSportz troupe (now known as ComedySportz). Two years later he moved to Dallas and has been with Ad-Libs ever since. Studying improv under such notable improv teachers as Jon Banc, Dick Chudnow, Keith Johnstone, Paul Sills and dozens of talented fellow performers over the years, Phil uses those experiences both in performing and teaching at the Ad-Libs School of Improv.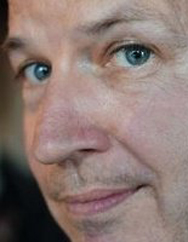 Dave Little
Dave has been telling jokes and singing songs for over 30 years!
www.lovedavelittle.com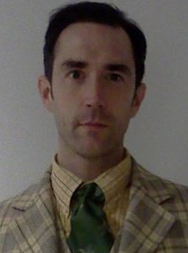 Greg Lush
Bio coming soon!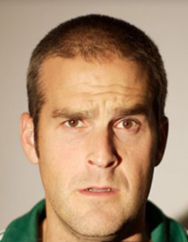 Mike Mayberry
The perpetual class clown, Mike started his "professional" comedy career in 1997, performing with a number of troupes, before joining the cast of Ad-Libs in 1998. He has been seen/heard in various commercials for Miller Lite, WFAA, HEB, and many others. And since his mother insists he have a real job, he also owns his own branding and design studio, kharmik (which truthfully, his mom doesn't consider "real" either)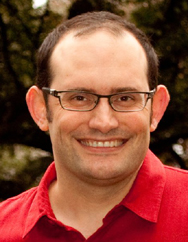 Chris Smith
A native of upstate New York, Chris has been a member of Ad-Libs since early 1997. He graduated from Penn State in 1994 with degrees in Advertising and History. Chris' "real job" is as a copywriter for a major Dallas ad agency. He also writes for Mental Floss magazine, dabbles in acting and voiceovers and, like most advertising copywriters, he is working on a novel. In 1998 he married his college sweetheart, Heather. They have 3 beautiful kids messing up the house. Chris won a bunch of cash on Jeopardy a few years ago and is currently the lead singer in Stan Halen.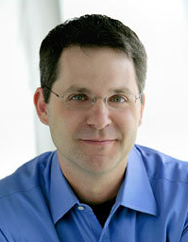 Joel Zeff
Joel Zeff is an award-winning comedian, creativity speaker, actor and writer based in Dallas. Originally from Kansas City. He graduated from the University of Kansas in 1990. Since 1993, he has performed with Ad-Libs. Joel has studied at the Second City Conservatory in Chicago. Joel also works in television and film. He has recently completed commercials for McDonald's and Eagle Country Markets. When Joel is not performing with Ad-Libs, he works as a writer, creative consultant and speaker.